<! -- Author: Prof. M. Riaz, University of Minnesota -->

SWITCHED RELUCTANCE MOTOR

A four-phase 8/6 switched-reluctance motor is shown in cross section. In order to produce continuous shaft rotation, each of the four stator phases is energized and then de-energized in succession at specific positions of the rotor as illustrated.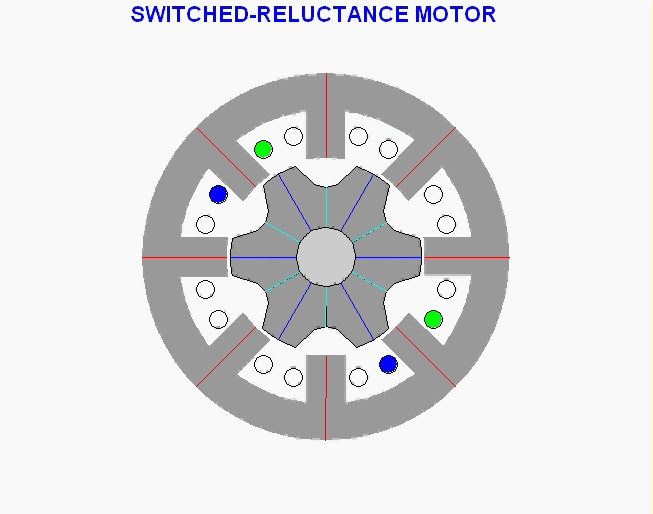 © M. Riaz